Drinks
Enjoy beers, wines, spirits, gins and cocktails – drinks to complement your meal or enjoy on their own with friends, family and work colleagues.
Wines
We have a range of both white and red wines together with sparkling Prosecco and Champagne and Rosé.
One of Steve's favourite expressions when talking about the restaurant is "putting the fun back on the plate". He's taken this a step further by "putting the fun back on the palate" with these wine offerings below!
Mad Mads Sauvignon Blanc, Marlborough, New Zealand
This crisp, dry Marlborough Sauvignon Blanc has gooseberry, tropical fruits, dried herbs and citrus flavours. Crisp acidity and herbal notes, fruity, elegant, lively. It was personally selected by Mads and we are so proud, we even put her face on the bottle!
Pinot Grigio, Western Romania
A great Pinot Grigio, this has aromas of apple, peach and citrus. The palate is ripe and rounded with juicy and vibrant apple and grapefruit, and a clean and refreshing finish. The Winery has connections with Maddy's family, going back generations.
Steve's 'Fat Chef' Claret, Bordeaux, France
A medium bodied, classic black fruit lead red Bordeaux blend; personally selected by Chef-Owner of The Chequers at Burcot.
Beers
As well as bottled beers and lagers, we offer local draughts on tap which are regularly changed so that you can enjoy different beers when visiting.
Gins & Cocktails
The worldwide rise of gin drinking popularity has resulted in a huge array of distillers offering many types of gins, with bespoke flavourings and botanicals and at The Chequers at Burcot, our gin menu has an all-round offering to cater for as many tastes as possible including non-alcoholic cocktails.
If you are a cocktail drinker, we have a few that will tempt you into having more than one.
On offer too are malts, whiskies, bourbon, cognacs, rums, digestifs and coffee liqueurs.
We currently serve Drury Coffee which has over 80 years' experience of roasting gourmet coffees; it is perfect to enjoy anytime including for rounding off a great meal.
With our range of cold drinks on offer, we are sure to have something to 'whet your whistle'.
Cocktails at home – free delivery within 10 miles of OX14 3DP
If you're catching up with friends and family in your garden or over a Zoom call, what better way to celebrate and enjoy, than with a delivery of cocktails!
Delivered in a box, in jam jars, with ice and garnishes provided
together with instructions on how to put the finishing touches to your cocktails before serving.
Available for delivery within 10 miles of OX14 3DP.
Order via 07496131007 or email us giving us preferred date of delivery, time and your address together with contact details.
Pick and Mix Cocktail Menu – choose 12 for only £6.25 each
Aperol Spritz | Bloody Mary | Blueberry Hug | Bramble | Cosmopolitan
English Garden | Espresso Martini | French Martini | Gingiberry | Long Island Iced Tea | Porn Star Martini(+) | Sex on the Beach | Strawberry or Passionfruit Daiquiri | Strawberry Vodka Lemonade *| Warm Punch
(+) if ordering more than 2 Porn Star Martinis per box – additional £10 for every 2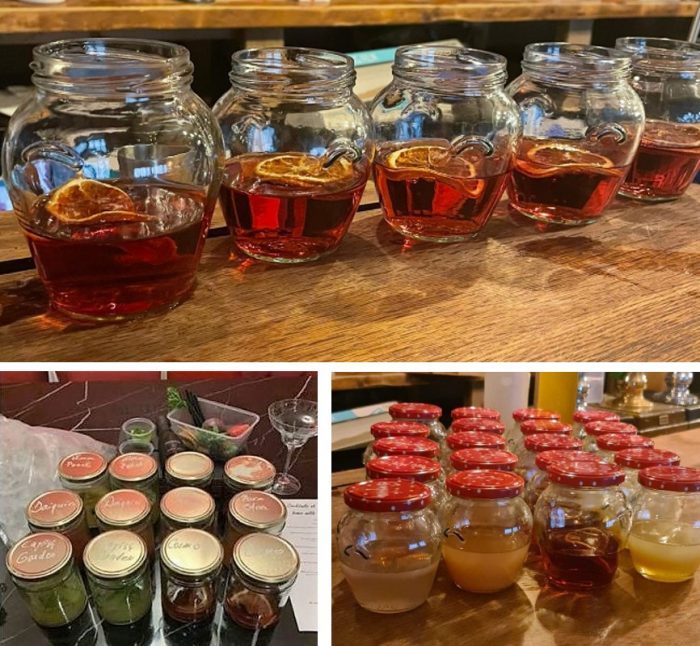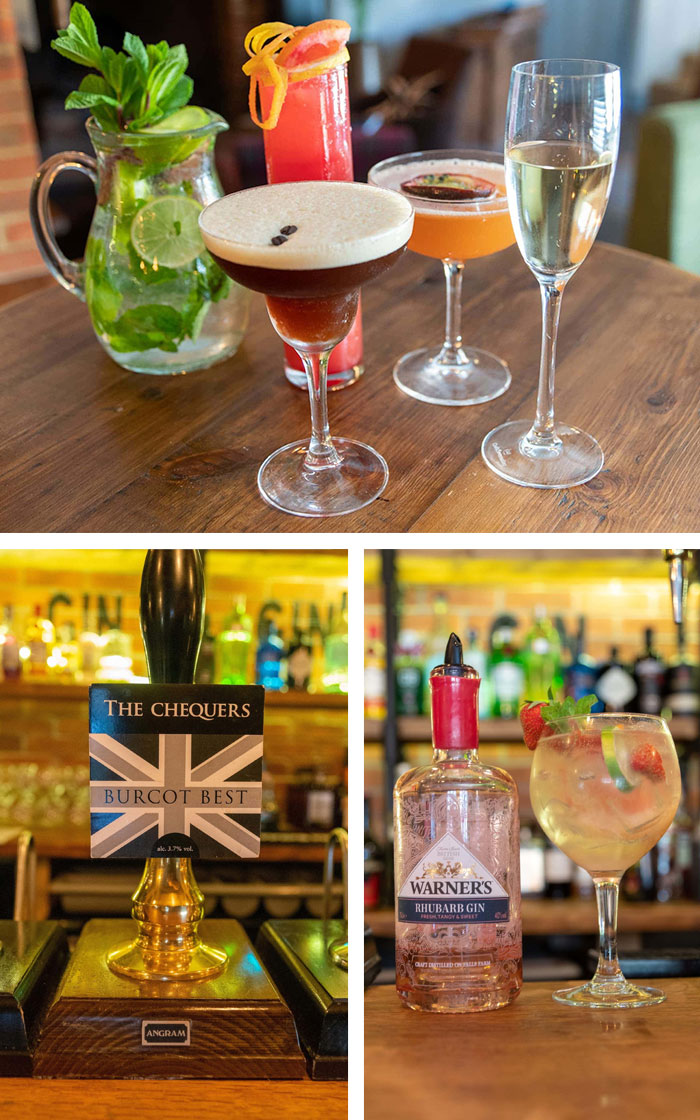 King Henry VIII began the tradition of eating turkey on Christmas Day