Team
Steven, Chef-Owner (affectionately known as The Fat Chef)
From the time he put on his first apron and made scones in his mother's kitchen, Steven has always known he would be a chef. Having studied at the world-famous Westminster Kingsway College in London, he was working as a chef at the age of 15!
Madalina, General Manager (also known as Maddy/Mads)
Madalina is the vibrant, welcoming face of The Chequers. With an unfailing memory for names, she greets new and returning customers as old friends.  Mads is the better half of The Fat Chef – after having their wedding postponed twice due to lockdowns, they finally made it up the aisle in September 2021!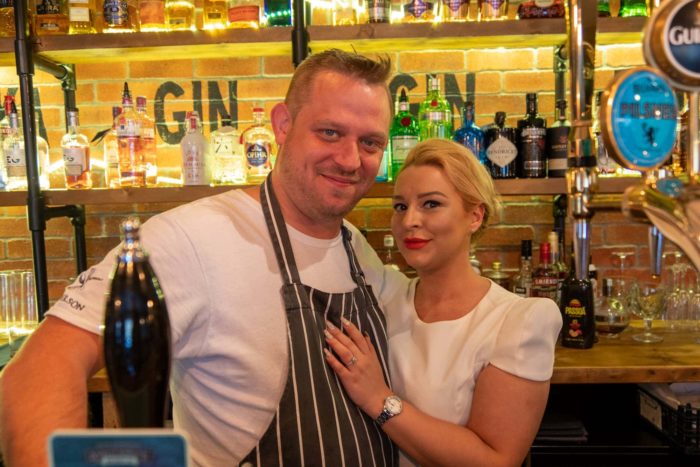 2021 marked the 15th anniversary of Steven Sanderson running The Chequers!