Horace of Burcot
Taking pride of place outside The Chequers, Horace of Burcot is a familiar sight on the Abingdon Road, Oxfordshire!
Apart from being educational (showing the different cuts of meat), Horace of Burcot is The Chequers mascot and welcomes all visitors with a twinkle in his eye and a cheeky grin.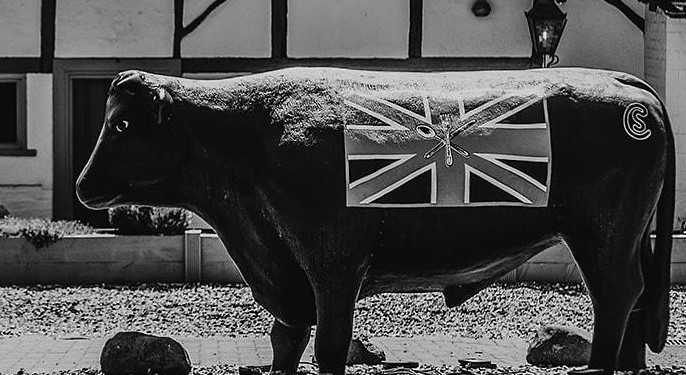 The first specific reference to The Chequers at Burcot is in the Victuallers' recognizances in 1791, when John Drake was the landlord.